The delectable scent of homemade donuts sweetens the air as a friend and family mingle in Lancaster city's favorite gathering place: Lancaster Central Market. As one of the country's oldest farmer's market, this local treasure provides an enchanting peek into the beginning days of Lancaster County…and the bright, future this our city holds.

The market began as an open space without the famous brick building we know and love today. For the past 275 years, people have gathered here to buy and sell, meet and visit, dine and savor the little moments of a good life.
Locally grown fruits and vegetables glisten in the light. Homemade sweets and ice-cream beckon to every guest. But don't worry, there's more than to this charming market than food — though the tasty treats are a temptation to be reckoned with. Some stands sell soy candles and essential oil lotions while other provide fresh-cut flowers for the perfect gift.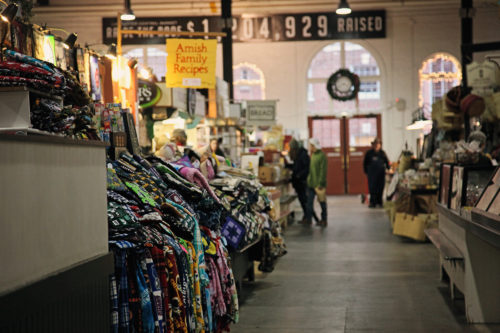 Where to Go: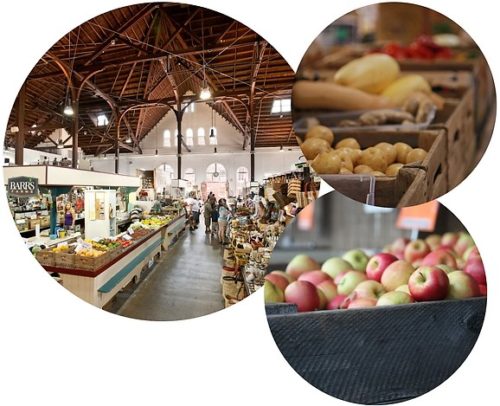 While choosing a favorite stand from the 50 plus stands that fill this 120-year-old red brick building, we did our best!
Pennsylvania Dutch food is delicious, and if you're visiting Lancaster, tasting some our delectable foods is a must. While scrapple and headcheese — both are a mixed meat dish — may be a very acquired taste, some other Dutch foods are available as well.
At the Stoltzfus Homestyle Bakery, you can find the Lancaster-favorite, award-winning Chow Chow, a tasty relish of spiced vegetables in a light mustard sauce.
Stop by Barr's Farm Produce for a big array of in-season produce and treats. For country-inspired decorations, Pineapple House Creations offers a variety of handmade soaps and lotions as well as hand-poured candles.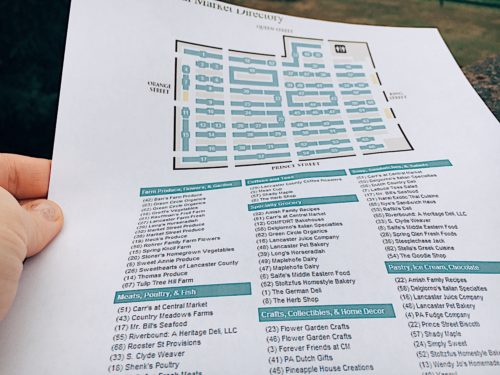 || Print out your copy of the Lancaster Central Market Directory.
When to Go:
The market is open every Tuesday and Friday from 6:00 am to 4:00 pm. It's even open from 6:00 am to 2:00 pm on Saturdays, an ideal place to visit for a fun, family outing!
Raise the Roof:
Currently, Lancaster Central Market is raising funds to replace the building's roof with slate. While the original slate roof was repaired with asphalt more than 46 years, the Secretary of the Interiors Register of Historic Place recommends that slate (instead of asphalt) be used this time around.
Though the cost may be high, the benefit of a slate roof is even higher. A new slate roof could last this beloved building another 100 plus years.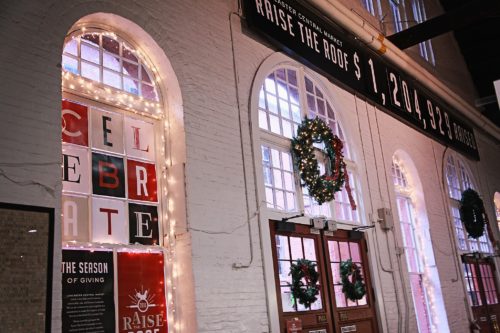 Leave your legacy:
One unique aspect of this fundraising c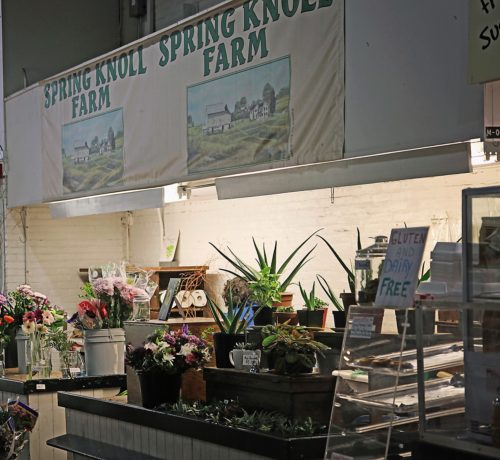 campaign is that you can buy a slate of the roof and sign it. You're essentially leaving your mark on Lancaster Central Market for years to come. These signed slates have become an exceptional way to truly be a part of the market. You can also purchase a slate as a unique gift for a loved one!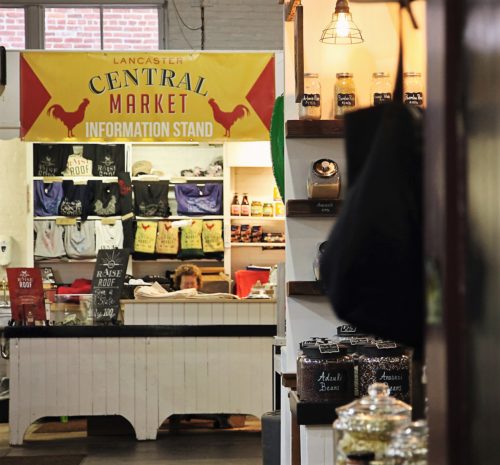 Though the time has brought many changes to Lancaster, Central Market remains a steady, historic haven full of delightful experiences and treats. For many people, Central Market is more than a place to grocery shop.
It's home to visitors and locals alike, a sanctuary from the busyness of life. A destination to gather fresh food and ingredients, to inspire each other to a healthier, more balanced lifestyle.
It's the place where memories live, vibrant and vivid, of past days and long ago childhood years. It's a central location for the people of Lancaster City to gather and connect.
A day at the market is a day like no other.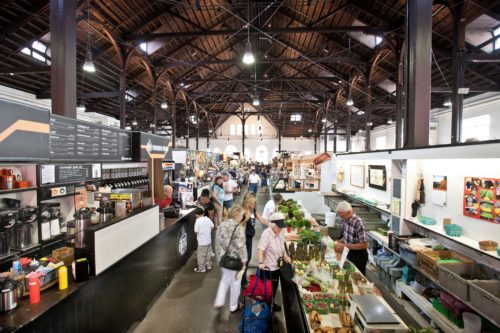 Information gathered from the Lancaster Central Market Website.