When your gifts don't quite fit in brown paper packages, it's time to think of new, unique ways to wrap a Christmas gift. Bigger items, like furniture, can be the most time-consuming and difficult to wrap but we can help!
So, to save you every second of precious time during this busy holiday season, we created a gift-wrapping guide for furniture. We wanted to help you present your Christmas gifts in a beautiful, creative way.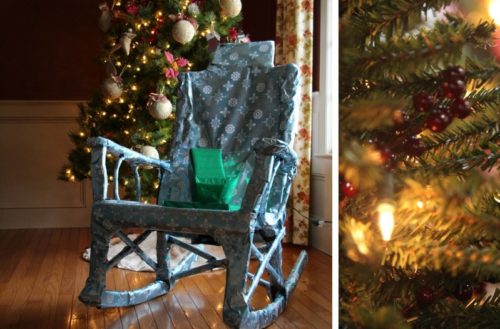 Wrap with Love
Probably the most obvious way to give a present would be to wrap it. The problem comes in if you are wrapping a large gift or perhaps a piece of furniture. While it is entirely possible — believe me, we tried — to wrap furniture, it's not the most efficient or easiest way. Despite that, you can't deny how much fun it is to unwrap a present. All you need is a little patience and time…and a whole lot of tape and wrapping paper.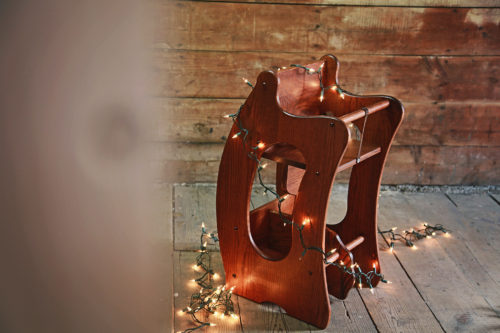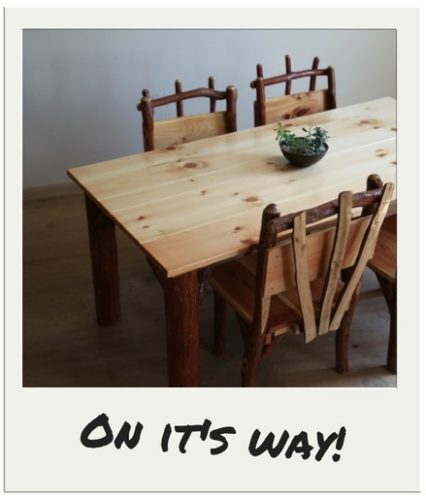 Besides wrapping paper, a string of lights — like we did for our Child's 3-in-1 — or a festive evergreen garland are both unique ways to present your gift. Or you can go for a classic yet loved way: wrapping your present in a dazzling ribbon and finishing it off with a big bow on top.
Tip: If your furniture gift is too big to wrap or hasn't arrived yet, we have just the solution for you. Print out a picture of the furniture and present the picture in a perfectly wrapped box. If you need pictures, just let us know!
Create a Treasure Hunt
By far, our favorite suggestion would be a treasure hunt. Most people enjoy the anticipation of a receiving a gift and a treasure hunt only adds to the excitement. A treasure hunt would be especially fun for children…or those still young at heart!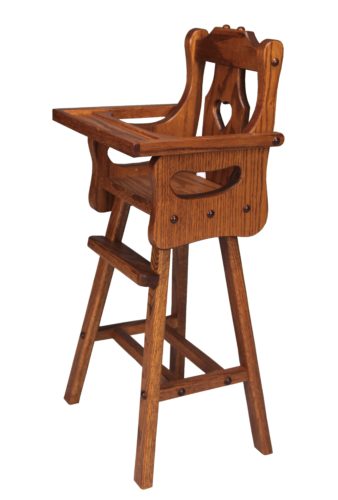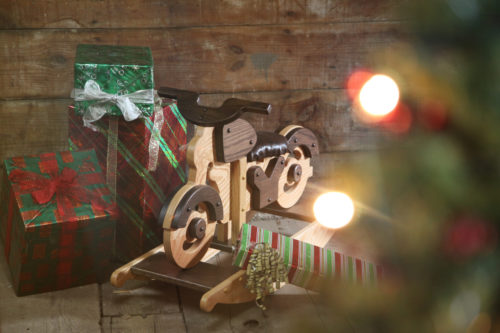 You could go the original treasure hunt way with little paper riddles that lead to one big prize: the new, handcrafted furniture. These little puzzles lead from one clue to the next until your loved one reaches their treasure.
Another way to create a treasure hunt would include your gifts, especially the small ones, as a part of the treasure hunt. For example, with each clue you could hide a little gift like a doll dress or shoes for your granddaughter's doll. The end treasure could be a Doll's High Chair or Stroller.
Accessorize to the Individual
One of the best parts about gifts is feeling loved and treasured by someone. Gifts make many people feel cherished because of the thought and time put into choosing the perfect one.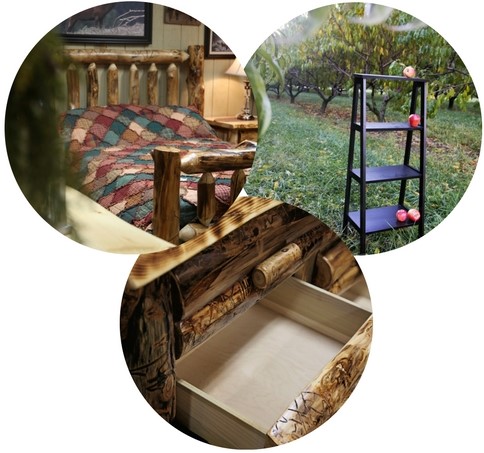 One way to individualize your gift would include accessorizing the furniture with little gifts. If your gift was a bookcases for your wife, you could include a book of poetry to express your love — especially if romantic words aren't your forte. Maybe for your nature-loving husband, you bought a log bedroom set — a perfect reminder of sweet days at the cabin. To accessorize the log dresser, try including a new dress shirt, or even better, some camouflage for next year's hunting season.
If you planned to give your children a child's table set, you could also include a dainty tea set or tableware just their size and favorite color.  A favorite children's book from your childhood would go nicely with a child's rocking chair — giving them a place of their own to rock and read such a treasured classic.
Tip: Even your family's furry deserves a Christmas gift. Include some of your pet's favorite treats in our Medium Dog Dish or Cat Dish. Your dog will no doubt love the unique shape of his new dish: a dog bone!
Needless to say, whatever way you decide to present your furniture, your loved one will appreciate it. The best gifts convey gratitude and recognition for the unique individual.
This Christmas, give a gift wrapped with all the love in your heart!