With the weather cooling and the Christmas season here, Christmas gifts are not far from anyone's mind. Many of us enjoy the process of choosing a unique gift for the special people in our lives. Each item on this guide not only fits into our "$75 or less" budget but they are also a few of our favorite pieces. 
Our handcrafted furniture is made with utmost care, the hands of local Amish molding a masterpiece from solid wood.
Stepladder Shelf
If you're looking for a stylish, handcrafted gift, search no further. Our Stepladder Shelf is not only practical — providing a place for extra storage — but it's also fashionable.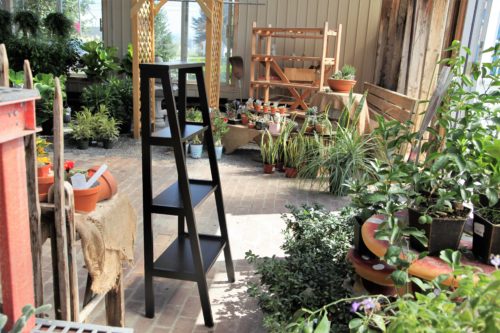 It's not hard to imagine this beautiful piece adding a new element of style into any room. The stepladder design is unforgettable with its sharp lines and clean edges. The best part? This gift would work for any age or decorating style.
Box Table

Join the green movement while supporting local craftsmen with our handcrafted Box Table. Here's where the 'green' comes in: Add a plant — like the popular and pretty Poinsettia — or a bouquet of festive flowers. The simple design of this Box Table will look refined and classic in any home.
Mailbox
There's no reason the outside of the house needs to be dreary or without any decoration. Handcrafted by local Amish, this wooden barn mailbox is built to last for many years of outdoor beauty, a classic country adornment.
Perfect for the practical person in your life who loves to give, this mailbox returns the love. Anyone who receives this gift may develop a newfound joy for picking up the mail. This mailbox makes the mundane extraordinary.
Tip: Add a touch of sweet memories to the gift by including a card and pictures of the two of you in the past, reflecting on the good old days.
Drying Rack
Do you have a friend who likes to keep life simple and green? With our handcrafted Drying Racks (available in small, medium and large), your friend can do just that! These drying racks provide an ideal place to dry clothes without using the dryer, an minimalist way to save electricity.
TV Tray
Give the busy-bee in your life a perfect way to sit back and relax with our handcrafted TV Tray. This solid-oak treasure brings a whole new meaning to relaxation with a chance to eat, write or create from the comfort of the couch.

Any preconception of what a TV tray looks and feels like will disappear with one glance at our quality TV Tray. The tray can be effortlessly moved about or put away…though with it's stylish design, you may not want to!
Framed Cork Board With Hooks
Embrace style with our Framed Cork Boards with Hooks, an sleek gift that will complement any decorating style. It also gives the home a place to display pictures, lists, schedules and more. Perfect for an entryway or hallway, this Cork Board even comes with hooks for winter garb and a ledge for miscellaneous items or decor.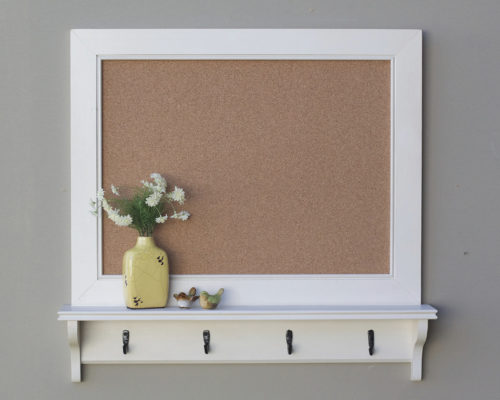 Tip: To personalize this Framed Cork Board, you could add a few photographs of special memories and adventures with the person you gifitng this to.
Large Clothes Tree
Looking for a practical yet unique gift? Our Large Clothes Tree provides a functional place to keep the entryway or rooms in any home clean and organized. This gift is ideal for anyone eager to optimize the space in their home, offering a a easy system to hang jackets and coats, out of the way and neatly arranged.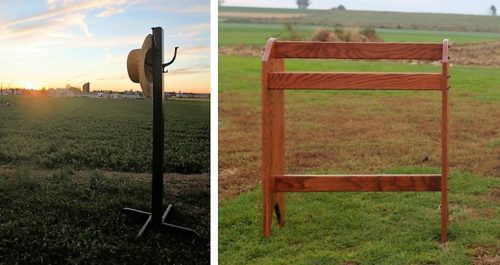 Quilt Rack
You know that family quilt your friend or family member treasures? Give the gift of a handcrafted Quilt Rack, a quality-made place to display the loved heirloom. The quilt and quilt rack will have many features in common: both are handmade and crafted with love.
Enjoy the festivities that accompany this wonderful season. It is the most wonderful time of the year, after all.