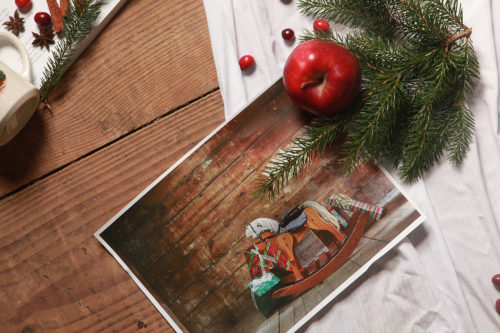 Being a grandparent is one of life's greatest blessings. There's something so sweet and special about holding your baby's baby or playing with your child's child.
Then comes Christmas time, and the options for gifts seem endless. So we decided to gather a list of a few of our favorite handcrafted furniture that your grandchildren would love to find under the Christmas tree, unwrapping with exuberant glee.
A Sweet Treat: Candy Dispenser
Who doesn't love candy? Our Candy Dispenser is the perfect treat for the little one in your life…though your children— the new parents — might not be as thrilled about energy booster.
Adding some m&m's or candy ahead of time will only make this gift sweeter. You could even keep the Candy Dispenser at your house, promising a fun treat to the grandchildren whenever they visit.

Multi-Purpose Child's 3-in-1
If you're interested in a unique gift that is both practical and fun, our handcrafted Child's 3-in-1 is just what you need! From a desk for coloring and craft-time to a highchair for the hungry baby, this 3-in-1 has it all. After the snack, your grand-baby will delight in a "horse ride" from their favorite rocking chair part of this 3-in-1.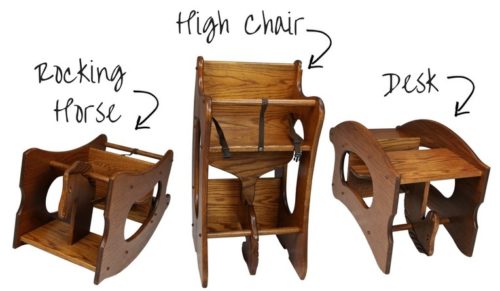 Local Amish craftsmen created this exceptional Child's 3-in-1 for the many years of functional fun, promising a sturdy, beautiful masterpiece fashioned from solid Oak wood.
A Table of Their Own
Perfect for the little ones in your life — and the young at heart — our Amish builders handcrafted this stunning Shaker Child's Table Set of solid Maple wood.  This table set provides a perfect place for your grandchildren to experience the little things in life…with a table and chairs just their size!

Whether the table set is used to eat a good home-cooked meal, to create with crayons or Play Dough or learn to write and write, this Shaker Child's Table Set offers just the place for children to grow in a world of their own.
A Swing for Spring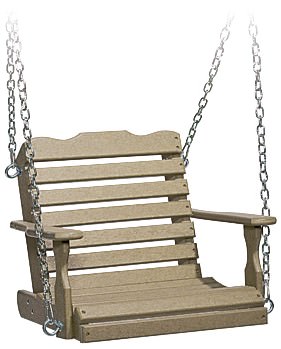 Bring a little warmth to your grandchildren's heart with a handcrafted outdoor gift! Our poly Child's Swing is perfect for the warmth months of spring and summer! This swing will give your little one the perfect place to learn how to sit back and enjoy the changing seasons— all while swinging away. The durable, poly material creates a maintenance-free place to play, sure to create many years of lasting memories.
Tip: You could even keep this swing at home to give your grandchildren a place to play when they visit. This sweet swing will provide an ideal place for the little ones to enjoy the great outdoors!
Sweet Toys for Little Tots
Maybe your grandchildren are interested in the simple days of life on the farm. With our handcrafted Horse Trailer, little boys and girls can enjoy creating a world of their own imagination! This pine toy even includes two small horses to travel along in the trailer!
What Christmas gift would be complete without a train set to chug around the glistening Christmas tree? Local Amish handcrafted our train sets out of White Pine Wood, dipped in Linseed Oil, and stained to bring out its natural beauty. Our trains come in small and large, with several removable logs from the train car.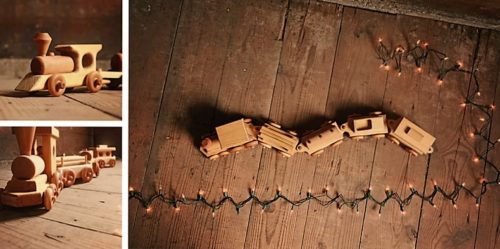 Take this beautiful Christmas season as a chance to reconnect with your grandchildren. No matter what age or interests they have, grandchildren are truly a blessing to cherish!