Welcome to Intercourse.
Every town has a story. Our quaint little town of Intercourse is no different.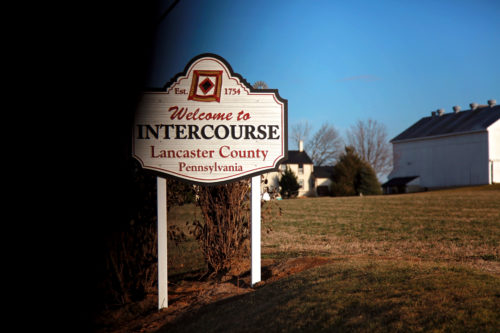 Today if you walked down its streets you would find it bustling and bursting with life and talk. People close and far away travel to experience the culture and a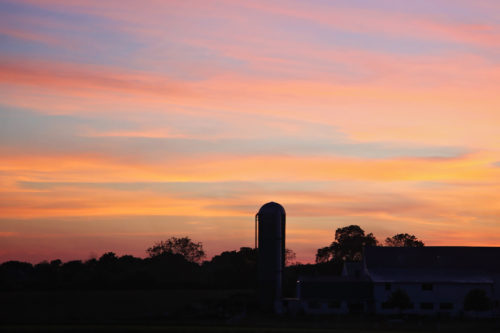 simpler way of life, unmatched in its uniqueness and charm.
Our village is two hundred and sixty-three years young and full of hidden treasures.  
One building, in particular, stands out from the rest its doors and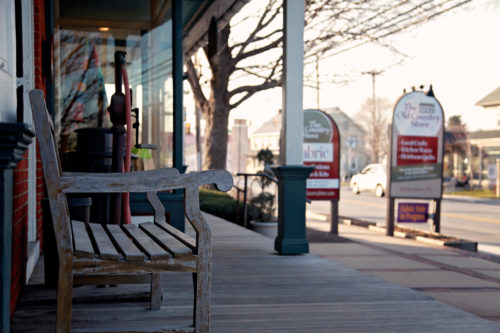 steps worn from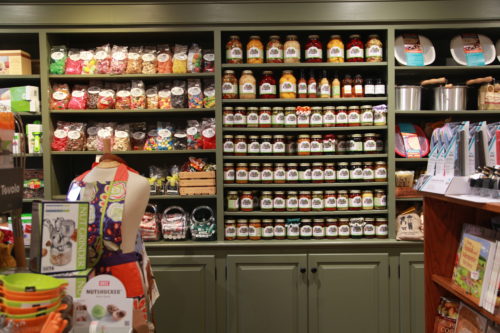 the many years of use. The Old Country Store, much like its name has all the country store feels. Its wooden floors spread out to guide you through an array of various local goods, from jams and relish to handmade soaps and everything in between.

What makes the Old Country Store unique?
It is the oldest store in our quaint village of Intercourse. Throughout the years it has stayed true to its origin, providing a one-stop shop for families near and far of handmade goods. You may even find yourself on a trip down memory lane. A flashback to a time when the clip-clop of horses could be heard going down the street, kids would walk to school, and people took the time to care about and create things that would last.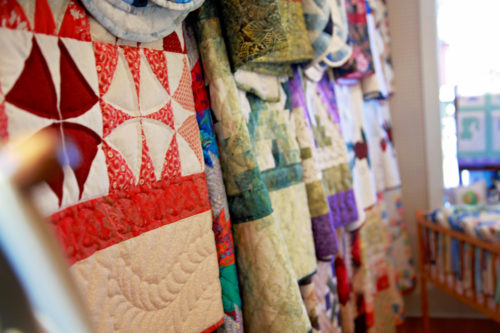 One of Country Store's highlights and biggest draws is its collection of quilts and colorful bolts of fabric. A quilter's paradise and dream. Sewing and quilting are as big a part of Lancaster's heritage and history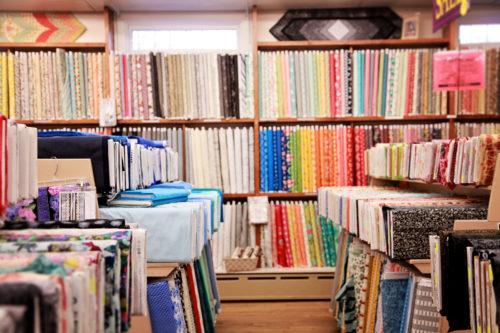 as farming and baking.
The vast majority of Mennonite and Amish communities today hand make their own clothing and pass on this trait to their children. With farm work during the Summer, Winter is a prime sewing time. You can imagine the years and years of the wealth of both experience and knowledge collected waiting to be discovered.
In addition to the Old Country Store's Intercourse location you can also find their quilts and fabrics online.
Events & Classes
In addition to the shopping area, tucked behind in an adjoining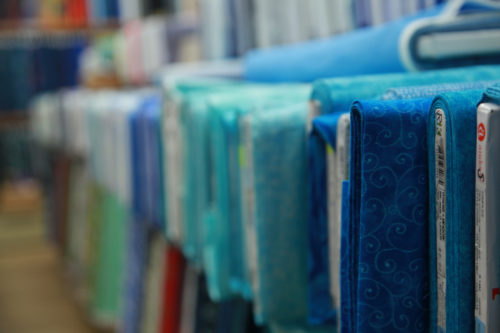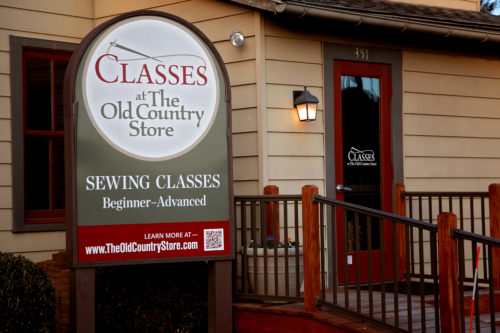 building is a separated area dedicated just for interactive learning. Throughout the week beginner and expert sewers, visitors and locals gather in a classroom setting to learn new techniques, try new things,
and create something beautiful.
Throughout the year there are also kids classes, special retreats, and events. Classes do fill up fast, it is important to sign-up and register for a class in advance to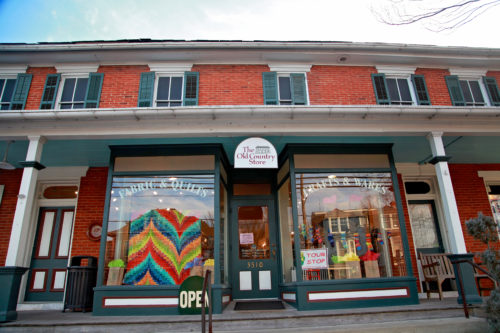 visiting.
In honor of AQS Quilt Week The Old Country Store will be open from 9am to 12pm this Friday, March 31st with specials and sales throughout the week.
Whether sewing is second nature or goodwill is the closest thing you get to recycling fabric, the Old Country Store is definitely worth a visit.