With Christmas just around the corner, the holiday festivities are on everyone's mind. There's cookies to bake and parties to attend; meals to make and gift-giving to partake in.
For some of your friends and family, though, winter is only the waiting season before the frozen world thaws and summer is, again, on it's way. They dream of sunshine and blue skies, temperatures warm enough to go swimming and hiking, or relaxing with sips of sweet lemonade.

So, this gift guide is for them — for those who need a little reminder of the sunny days of summer time relaxing at the beach. You may not be able to speed up or rewind time but you can provide a little something special to look forward to until the next beach trip.
Decorate for a Comfy Beach House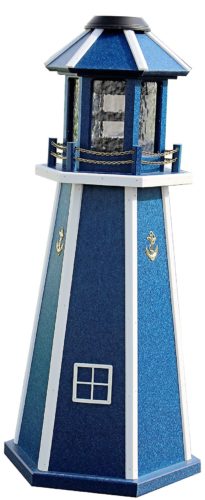 Perhaps your friend is looking for the perfect outdoor decoration for your beach house?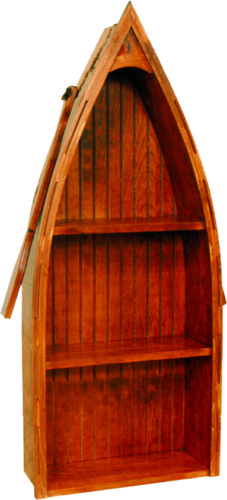 Look no further than our 3′ Poly Lighthouses!  They add a welcoming touch to any yard. When the summer sun finally does set, the lighthouse will shine its 25 watt light out into the night.
Tip: Check out our other Poly Lighthouses sizes — four and five foot — to add a variety to your yard decorations.
Maybe it's time to bring a little of the summer fun indoors. With our Medium Boat Shelf, you can help the beach-lover in your life celebrate the sweet summer days from the comfort of their own home. It features two wide built-in shelves with an intricate outer trim and a set of oars on each side, adding to its unique beauty.
Learn more about the Amish builders and workshop that crafted this unique Large Boat Shelf.
Ideal for Summer Relaxation
The beach is perfect place for some good conversation and food. This Adirondack Balcony Chair Settee provides the ideal space to foster some quality time with friends and family, the center table offers a sturdy spot for food and drinks. Even better, the balcony height of this handcrafted set lets your beach-lover see the beautiful view of his surroundings.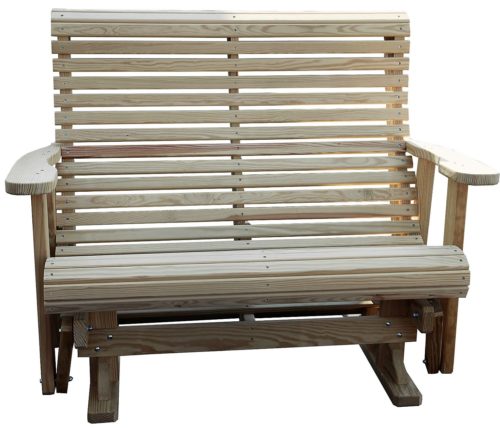 Relaxation is key to a perfect day at the beach, and with the perfect furniture, unwinding is easy. Take, for example, our Rollback Double Glider which offers an unique "rollback" design shaped for ultimate comfort and support.
Local Amish created this smooth-sailing glider out of solid pressure treated pine. With this gift, you can encourage your friend to sway away to the sound of ocean waves in the warm breeze.
Perfect for Easy Travel
While the journey to the beach may be fun (think car-sing-alongs and ice-cream stops), no one particularly enjoys packing up for the beach. Our two favorite folding furniture makes the this process as easy and convenient as possible.
Introducing our Folding Adirondack Chair! This solid chair will give your beach-lover just the place they need for a relaxing day by the beach. The chair folds up for simple storage and transportation, making it both a fun and useful gift.
Our Folding End Table is the best companion for your Adirondack Chair. This sturdy little table offers a solid Poly Lumber place to rest drinks, food, and books. Local Amish handcrafted both of these outdoor items with the utmost care, their poly material maintenance-free and reliable.
Just because the seasons of winter and summer are polar opposites, doesn't mean we can't indulge in sweet dreams about the summertime, both past and present. Christmas, after all, is the perfect time for daydreaming.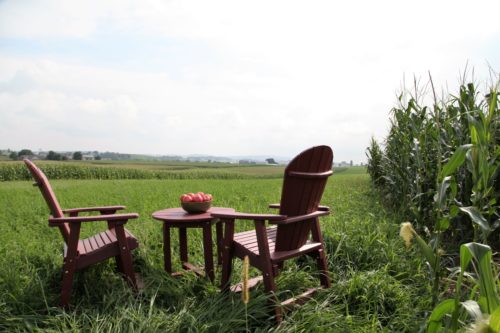 For the friends in your life — the ones who love the salty sea water and sun-kissed skin — let your Christmas gift be another sweet reminder of the lazy days of summer that they love so much.